Dark Night Of The Scarecrow (1981) Movie Review
6 September 2012
No Comment
Pimp Us To All Your Friends!
Dark Night Of The Scarecrow


Directed by  Frank De Felitta
Starring Larry Drake and Charles Durning
Reviewer: Jamie Jenkins
Remember the days when you could count on new TV horror movies on a regular basis and they were good? If you don't, then I feel for you because it was a young horror fan's dream when the Movie of the Week was a scary one. And there were some really good ones out there. Dark Night of the Scarecrow (1981) was one of my favorites; it's a classic tale of vigilantism gone wrong, followed by a healthy dose of revenge.
We first meet Bubba (Larry Drake perfecting his future role as Benny on LA Law) as he's playing with a little girl. Benny is a sweet, mentally challenged man who enjoys spending time with the local children because they are basically on the same level. But, as is often the case, the local men hate what they don't understand. So, naturally, when Bubba is thought to have injured the little girl, the sheriff deputizes everyone and their brother to track him down. Bubba and his mother are no strangers to hate. They have a hiding place that no one would ever figure out unless they walked right up to it. I'm sure you can guess what that is considering this movie is about a scarecrow. As it happens, the little girl is fine but that news comes too late for Bubba as the group that has tracked him down is led by the town mailman who seems to think his mail carrier uniform is the equivalent of a badge. It also seems to be the only wardrobe he owns.
Let's cut to the guts. These angry, misguided men make a real life scarecrow out of Bubba and then proceed to get off without so much as a slap on the wrist. This angers the Gods of scarecrows (or whatever) and someone starts knocking off the vigilantes one by one. The mailman runs around trying to solve the case, blaming everyone from Bubba's mother to the little girl. Okay, there, Dude. That's just grasping at straws. Several interesting deaths later, we find out what's up. Okay, we already know, but they find out.
Dark Night of the Scarecrow is a TV movie but don't count it out just yet. Salem's Lot was a TV movie as well. It's not heavy on gore but the kills are effective. And the atmosphere is perfect for what this is. It won't scare you, but for anyone who is nostalgic for these old TV movies, it's like Homecoming. Watching this again after so many years made me so happy. I had a big, goofy grin throughout the entire thing. If only we still got these. Such a shame.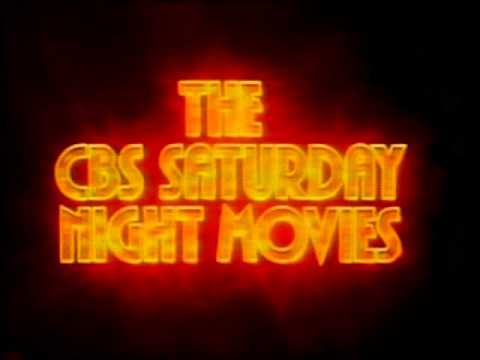 Related articles